The Conflict with Renamo, 1976-1992
«March 1985»
Dossier MZ-0020





61. Bomba Brothers Both Executed within Renamo; Details Emerge of West German MNR Support Network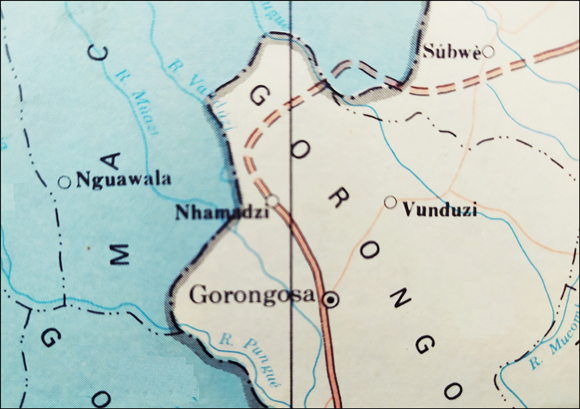 In a communiqué issued in Lisbon, the MNR claimed that it was carrying out almost three attacks every day. The group also claimed that the government army, the FPLM, had suffered more than 500 casualties in the same period, from 20 February to 20 March.
Both Adriano Bomba and his brother Boaventura were reported killed in complex squabbles within Renamo. Adriano Bomba had been deployed to Gorongosa, inside Mozambique, and was reportedly killed after his brother was executed in the aftermath of the assassination of Orlando Cristina in April 1983. The official position of the MNR was that Cristina was killed by a four-man government hit squad that had infiltrated the movement, led by a certain John Macacola.
Details emerged of a right-wing support network for Renamo within West Germany, including the organising of at least one study scholarship.

Click on the yellow folder image below to download an unsorted zipped archive of documents and press clippings in PDF format concerning the conflict between the Mozambican government and the MNR/Renamo in March 1985.